For the last few years, I've been using MailChimp to send out newsletters to my customers. Realistically, I was only sending maybe 4 emails a year, but I've decided to switch platforms & focus more on my dedicated mailing list.
1. Price
MailChimp is 'free' if you have under 2,000 subscribers (which I do) but a lot of the features I wanted to use, weren't available without a paid plan.
MailChimp offers monthly plans at $9.99, $14.99 and $299.99 but each has different features.

FloDesk offers a monthly plan of $38, which includes ALL of the features MailChimp has, and more. Plus, you can get 50% off your monthly plan!
2. Templates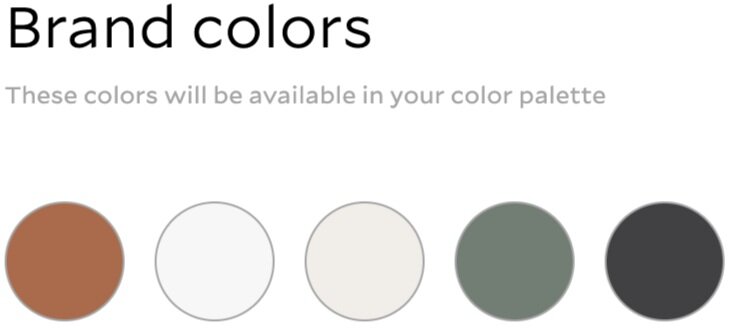 The templates in MailChimp aren't super user-friendly OR customizable. A lot of times I just wasn't super happy with how they turned out and felt limited with what I could do.

FloDesk has templates available that are SO beautiful, user friendly and really easy to customize to your branding.
3. Workflows
Workflows always seemed really overwhelming to me. I never knew what I should be sending to new subscribers, when to send them or what should be included.
FloDesk templates actually include copy, subject lines and photos that you can edit to match your brand. I actually only had to change a few lines here and there, customize the font + colours to match my brand and I had a Welcome Email workflow set to send!
4. Custom Forms
My website is hosted on SquareSpace, which is great because it integrates my forms with MailChimp. But again, I didn't like that I was limited to customizations and a lot of features weren't available.
I can now design my opt-in forms or pop-ups in FloDesk, and using simple code (that they provide) can add them to my website with ease. The templates for the newsletter forms and pop-ups are also designed so well, that I was able to find one that worked well and looked cohesive with my current website.
Interested?
Sharing is caring! By clicking my link, you'll get 50% off your monthly subscription for FloDesk, and I'll earn a commission of $19—the equivalent of one month! Keep in mind that I only share about companies that I truly believe in. If you're not sure FloDesk is for you, try a 30-day free trial first!